PORTSMOUTH REPUBLICANS ENDORSE PAGLIARINI
Sunday, December 20, 2015 21:48
Portsmouth Republican Town Committee
Tuesday, December 22, 2015
The Portsmouth Republican Party has endorsed Senate District 11 Republican Candidate John Pagliarini.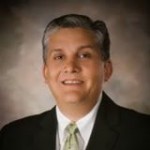 John, is married with two children, was an Eagle Scout, served in the Rhode Island Army National Guard, and provides free legal counsel for Rhode Island homeless veterans.
He is a member of the United States Supreme Court Bar. His law practice concentrates on property tax and community planning.
John supports:
Municipal sovereignty vs federal government intervention in local zoning ordinances.

Solar vs Wind projects in keeping with the areas rural character.

Expansion of Newport County's role as the hi-tech corridor of Rhode Island.
John Opposes:
All road tolls, while favoring the RI Truckers Association plan to finance road and bridge repair.

Property tax levels that are forcing residents to sell their homes.

State budgets that are unfair to local communities, while subsidizing sanctuary-city policies.
John is intelligent, reasoned, and his personal delivery style is positive and firm. He also supports Republican principals and family values.
The Portsmouth Republican Party is most pleased to endorse John Pagliarini.
Remember to vote January 5.
For more information, contact, Joe Lorenz, PRTC Chair, at (401) 924-0555.