Speaker of Interest Series Press Release April 21st 2016
Wednesday, April 06, 2016 18:29
Portsmouth Republican Town Committee
Wednesday, April 6, 2016
PORTSMOUTH REPUBLICANS
SPEAKER OF INTEREST SERIES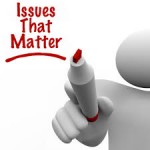 We are pleased to announce the next speakers in our series:
John Pagliarini, State Senate, District 11, Portsmouth, Tiverton, and Bristol
AND
Daniel Reilly, State Representative, District 72, Portsmouth and Middletown
Senator John Pagliarini and Representative Daniel Reilly will provide an overview of the current Rhode Island General Assembly session, as well as, present their individual initiatives and their importance to the legislative process and intended benefit to the citizens of their districts and Rhode Island.  Pagliarini and Reilly will also address a list of constituent provided legislative issues offered as solutions to a host of Rhode Island problems, each reflective of the need to return state government to the people.
Our meeting will be held on Thursday, April 21st, at 7:00 PM, at the Portsmouth Senior Center, 110 Bristol Ferry Rd, Portsmouth.
Aquestion and answersession will follow.
Anyone seeking an increased understanding of the issues facing Rhode Island and proposed solutions, are invited to join us for this important event.