SPEAKER OF INTEREST SERIES Brandon Bell Press Release May 19
Sunday, May 01, 2016 10:46
Press Release
Portsmouth Republican Town Committee
Sunday, May 1, 2016
PORTSMOUTH REPUBLICANS SPEAKER OF INTEREST SERIES
We are pleased to announce the next speakerin our series:
Brandon Bell Chairman, Rhode Island Republican Party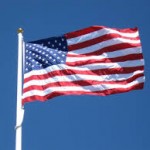 Mr. Bell will provide us with his vision for the future of the Rhode Island Republican Party, and reveal the RIGOP's 2016 Election Strategy.
He will also speak to the changes occurring in the Rhode Island political landscape and place emphasis on the important relationships with the Portsmouth Republicans and other East Bay Republican Campaign Strategies.
Featured Speakers will include Republican candidates for:
S. Congress – 1st Congressional District
Rhode Island General Assembly – Senate District 11 and Representative Districts 71 and 72
Portsmouth Town Council
School Committee
Town Clerk
The candidates will share their understanding of the issues and how they intend to serve the needs of the citizens of Portsmouth and Rhode Island.
The Portsmouth Republicans 2016 Campaign Kick-Off is scheduled for May 19th, at 7:00 PM, at the Green Valley Country Club, on Union Street in Portsmouth.
Pizza and Cash Bar, $20 donation at the door suggested.
All Republicans, Independents, and Democrats are welcome to learn about the candidates and share fellowship with those interested in improving the lives of Rhode Islanders.
Join us for this important event.
For more information, contact Joe Lorenz at (401) 683-2308.