WHERE HAVE OUR TAXES GONE?
Saturday, December 19, 2015 22:04
With some of the highest taxes, (gasoline, income, and property) in the nation, Rhode Islanders must wonder why we have the worst roads. Why does the Governor require additional revenue/tolls to maintain our roads and bridges? Our legislators have borrowed money, year after year to maintain our infrastructure until a significant part of the DOT budget is required just to pay the interest on old loans.
It would seem wise for our state legislators to fund debt payment, state employee salaries and benefits and maintenance of our infrastructure as a matter of priority. Only after these issues have been funded in the budget should tax money be appropriated for other line items.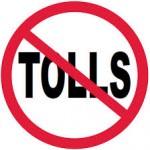 How much of our precious tax revenue intended for maintenance of our infrastructure is being spent on welfare? Looking after the needs, (food, shelter, medical care, unemployment), of the poor and illegal immigrants residing in Rhode Island is important, but certain other line items must be addressed first. If you doubt the logic of this statement, I invite you to take a quick 35 mph drive down East Main Road in Portsmouth.

Did you know that when Governor Chafee rescinded illegal immigration control and E-Verify, Rhode Island became a sanctuary state? Not just our cities, but our entire state! It is probably not possible to show a direct correlation between the cost of a sanctuary state and maintenance of our infrastructure, but fellow taxpayers, you know there must be a connection.
How long will it take before we are required to pay tolls on roads and bridges throughout the state? When you cast your vote on January 5th, please consider that when asked his position on tolls, James Seveney, democratic candidate for senate District 11 replied "All issues are still on the table." This statement, following our recent battle to remove tolls on the Sakonnet Bridge, is discouraging and makes me very nervous.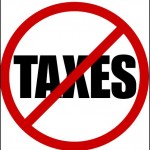 Why do our elected state representatives consistently seek additional taxes/revenue instead of cutting the budget?
Robert Bledsoe
Portsmouth, RI