Who is watching the store here in Portsmouth?
Monday, October 15, 2018 12:07
I was very surprised to see the banner headlines in the Newport Daily News on Friday announcing that the new Portsmouth Police Station is over budget. The article also announced that the project is behind schedule and will have a cost overrun of between $50k-$150k. In a hard to understand explanation, the NDN further explained that Portsmouth was trying to build a $12m police station for $10m. The Portsmouth voters approved $10m for the project. The article described how 10 change orders approved by Mr. Rainer, the Town Administrator.
While I support Chief Lee and all of our Portsmouth Police, the performance of the Town Council in supervising this project is troubling. Also troubling, is a recurring fact; the same council members, Liz Pedro, Paul Kesson, and Dave Gleason are once again trying to protect the taxpayers from the other tax and spend progressives on the council.
I seem to remember when our current budget was approved reflecting a 3.9% increase, the same council members voiced their concerns. While it is recognized that 1% of the 3.9% tax increase, just 0.1% under the state mandated limit, was to provide funding for the new police station, the increase was resisted by the same Liz Pedro, Paul Kesson, and Dave Gleason. How many of my friends and neighbors in Portsmouth received a 3.9% pay increase? Very few I suspect.
And through it all was Portsmouth Concerned Citizens president Larry Fitzmorris. How many times in my 14 years as a resident of Portsmouth have I witnessed Mr. Fitzmorris arguing for restraint and caution in budgeting/spending our tax dollars. And in most cases the progressives on the council remained respectfully quiet, ignored his opinion, and voted for increases.
My fellow citizens, I say enough! Vote Republican on November 6th.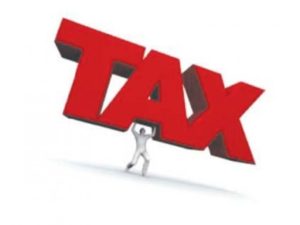 Robert Bledsoe
Portsmouth, RI